Small Business Burglary On The Rise
Ohio Business Security Recommendations
Who's looking after your business? If you haven't installed a security system, now is the time.
The FBI has reported that 1/3 of all burglaries happened at places of business.
While security is essential for all businesses, some industries are more appealing to burglars than others. Jewelry stores, for example, sell much more valuable products than grocery stores. As a result, a jewelry store may need additional security to keep their inventory safe.
To better highlight the need for protection, we mention business forms frequently targeted by burglars.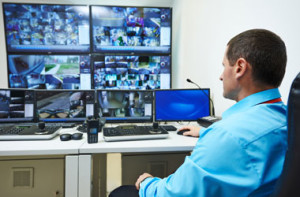 Is your business at risk?
When choosing a target, burglars looks for specific qualities for the right victim.
Businesses with known valuables: Electronics retailers, department shops, hospitals, and liquor stores are all prime targets for offenders as they sell expensive products.
Cash on hand: burglars also target locations that hold vast amounts of cash.
Late night shift: pubs, late-night restaurants, gas stations, long-hour convenience stores are also common burglar targets.
How can you protect your business?
Prevent harm to your company and incorporate the following security solutions:
Video monitoring helps you to watch your company while you're not home.
Monitored alarms warn you if an attacker attempts to enter your house.
Remote apps to monitor your device or mobile protection system.
Window-break sensors trigger an alarm when the glass they are monitoring is broken or the window is opened.
Door sensors warn when a door is opened.
Image sensors are activated by motion and capture images if someone is inside a monitored area.
Let Home Shield Alarm provide protection for your business, employees, and patrons with our state-of-the-art security system. Put your trust in a local company centered on customer satisfaction.